What It's Like To Be An Ahlum & Arbor Climber
---
Blake's Hitch
Tree climbers begin learning how to climb by using an older system in case of an emergency. This system is called Blake's Hitch. Blake's Hitch is a climbing friction hitch that does not use a lot of gear. This system is tied with just a rope in a closed configuration or with a 'split tail' piece of rope.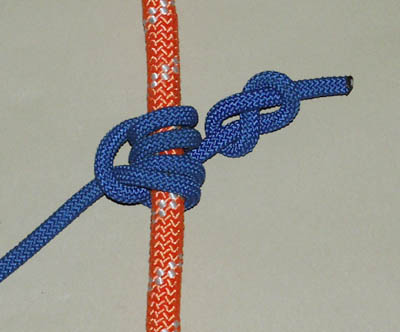 Hitch Climber with a Prusik Cord
The Hitch Climber with a Prusik Cord system is quite different from the Blake's Hitch, improving climbing ability. While in the tree, this system makes it easier to tend out the slack, but requires a bit more gear than the Blake's Hitch. This system can be tied with many different knots: Distel, Valdotain Tresse, and more.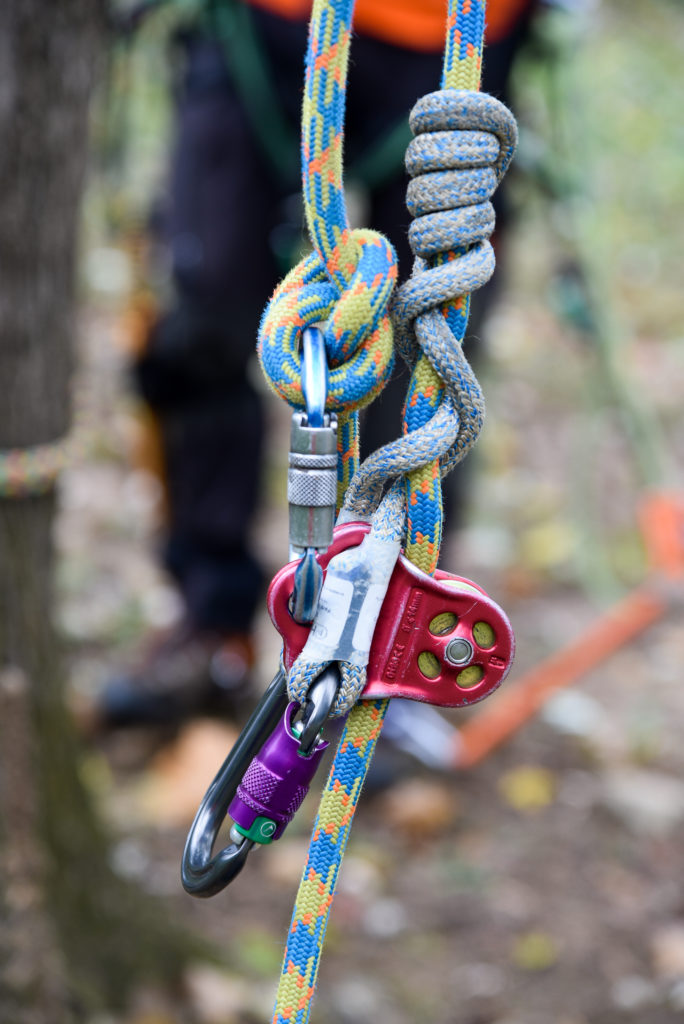 MRS has to be anchored to the canopy or base of the tree.
The two systems mentioned above are used for Moving Rope System (MRS). It is called MRS because the climber will pull one leg of the rope so the rope moves up or down, depending on what they are doing.
MRS can use two different types of anchors or friction savers: base or canopy. The friction saver helps prolong the life of the rope and minimizes the damage caused by the rope rubbing against the bark.
Base anchor: The rope used to climb is set up in the canopy and one leg of the rope is tied at the base of the tree with a life support knot. This setup can be of use in specific rescue scenarios.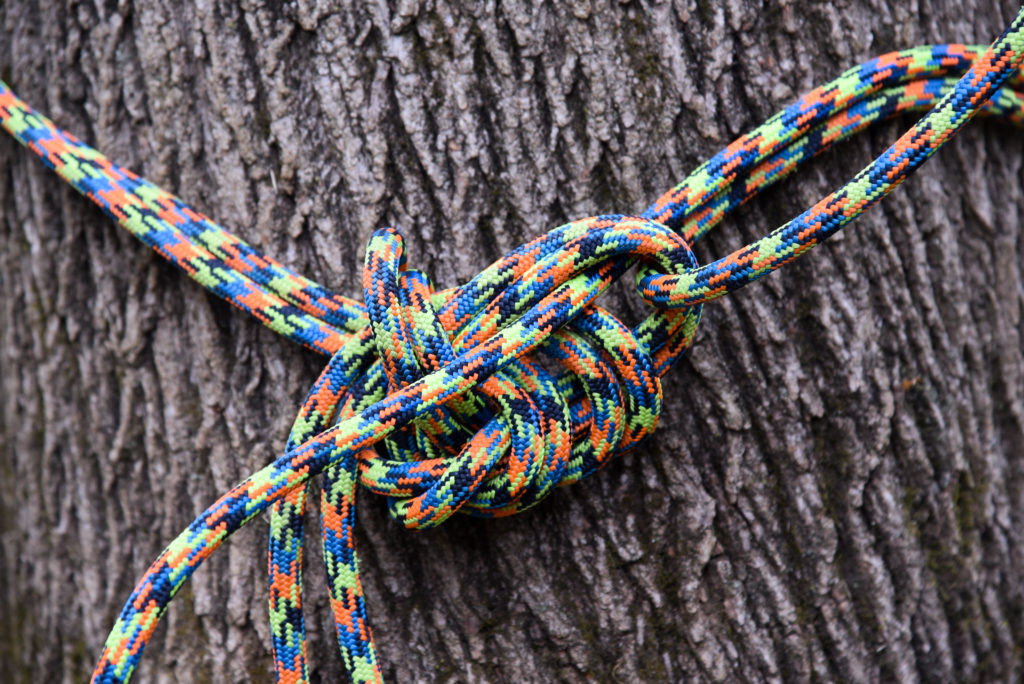 Canopy anchor: The rope is set in the canopy and it is anchored on a suitable crotch. The climber climbs on one leg of the rope and the other rope can be used as an access line in a rescue scenario.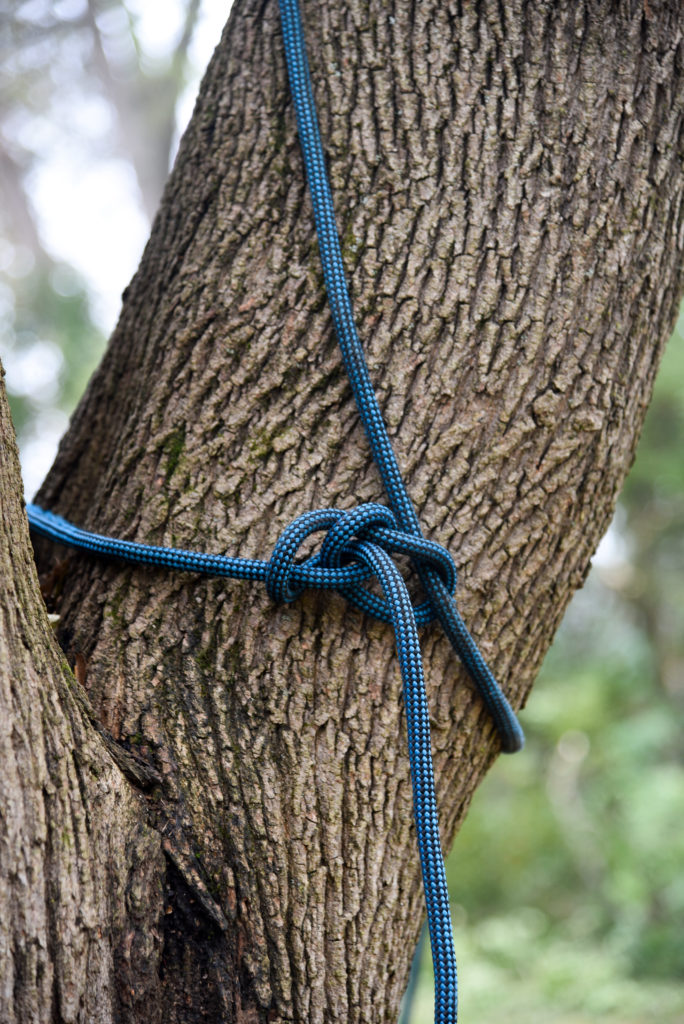 Other Types of Climbing Systems
The Rope Wrench is a device that makes a bend in the rope and absorbs half of the Prusik's load, allowing the climber to descend.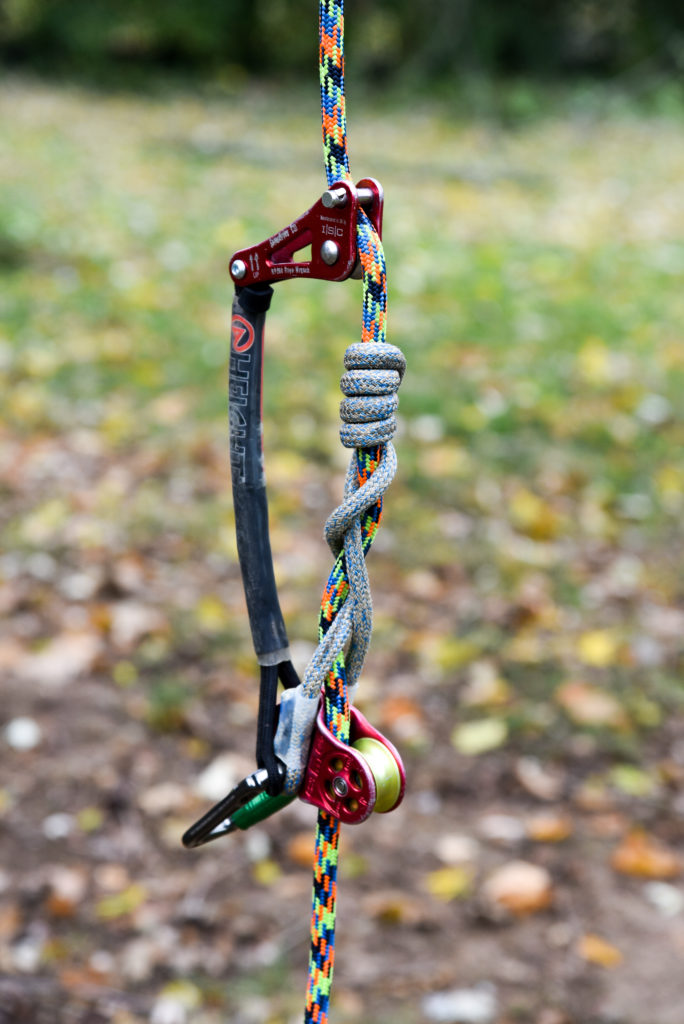 A Rope Runner is a mechanical device that can be used for MRS or Stationary Rope Systems (SRS).