It is hard to believe that the holidays are already here! Ahlum & Arbor has been working day in and day out lighting residential neighborhoods to turn them into a wonderland of holiday lights.
Along with residential lighting, we have continued our partnership with the Franklin Park Conservatory providing lights for their exhibit 'Conservatory Aglow'.
Conservatory Aglow
Conservatory Aglow is an immersive experience that takes you through Franklin Park's entire outdoor facilities that are covered with eye popping lighting designs. At Ahlum & Arbor, we are responsible for climbing to every point of the trees to make sure every branch is covered in beautiful lights. This creates an unforgettable spectacle for visitors.
Each year the design is slightly different so you never know what to expect. It is definitely a must see this year and the perfect place to spend this holiday season.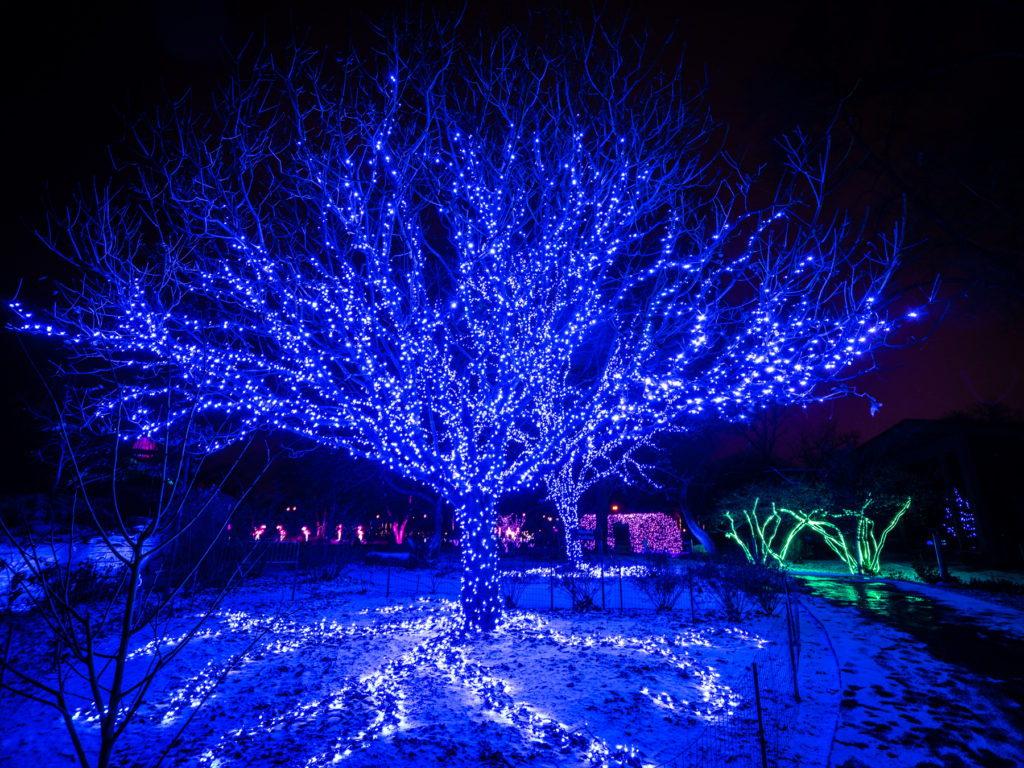 USA Today Nomination
We are also proud to announce that Conservatory Aglow has been nominated by USA Today for the Best Botanical Garden Holiday Lights. This is huge news! Voting is now closed but we appreciate everyone who took the time to vote and help us get to the top of that list!
Dates and Times
Come see why Conservatory Aglow is ranked among the best in the country. The exhibit is open through January 10th from 5pm-9pm.
On behalf of the Ahlum & Arbor team we wish you a happy holiday season and a wonderful New Year.