Learn how to control maturing trees' root growth.
---
As trees mature in landscapes, around homes, and other infrastructure their roots can outgrow the area originally planned for the tree. Sometimes other changes are made in the vicinity of the root system, such as patios, pools, walkways, house additions, or the replacement of existing hardscapes, utilities, driveways, etc.
When there is a conflict, sometimes the roots can be pruned to limit the damage to the tree, and/or the infrastructure. It is best to address the situation prior to excavation in the root area and consult an arborist. In addition to preserving the health of the tree, anchorage of the tree and soil compaction can be managed accordingly to the situation.
When conditions allow for root pruning, the area is excavated, usually a small trench, using compressed air. The air is run through an "air spade," a tool that cuts through the soil without damaging roots, wires, or irrigation. The roots are then cut properly for the situation. When the area is to be excavated, such as a driveway, this creates a clean break line. This limits the root loss to that line. Roots can also be pruned around structures such as pavers and driveways, as a maintenance, to prevent/limit any future lifting or cracking.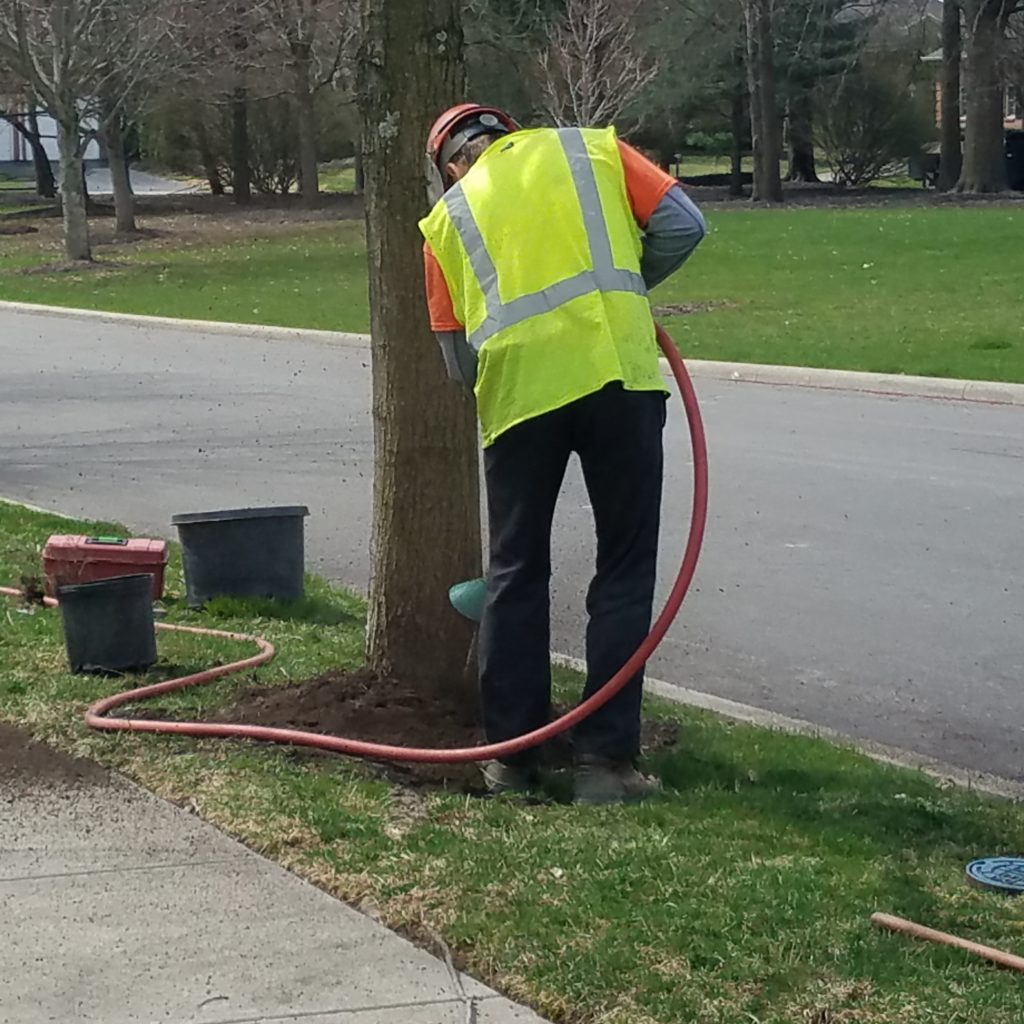 Root pruning to maintain or restrict root growth can be completed throughout the year. When new construction, or replacement of existing structure is planned, it is best to plan for this service prior to completion of the upcoming project. Consult with your arborist early in the planning, so there is time to complete any work as necessary before contractors begin.