Learn about tree inventories and how they can help you better understand your property's trees.
---
What are inventories?
Tree inventories are exactly what you might expect: a count of what trees are present at a given property. However, there is so much more to them than just counting trees. Tree inventories can benefit lots of different people and groups.
Developers often have inventories completed during the early stages of construction planning. Sometimes they want to know if there are any trees worth trying to preserve and build around. Other times they may be required by the local municipality to replace the trees they cut down.
HOA's, municipalities, and large organizations often want to properly manage the trees growing on their property. When properties include hundreds or thousands of trees, a management plan needs to be developed so every tree can receive the care and attention it needs. The first step is knowing what trees they have.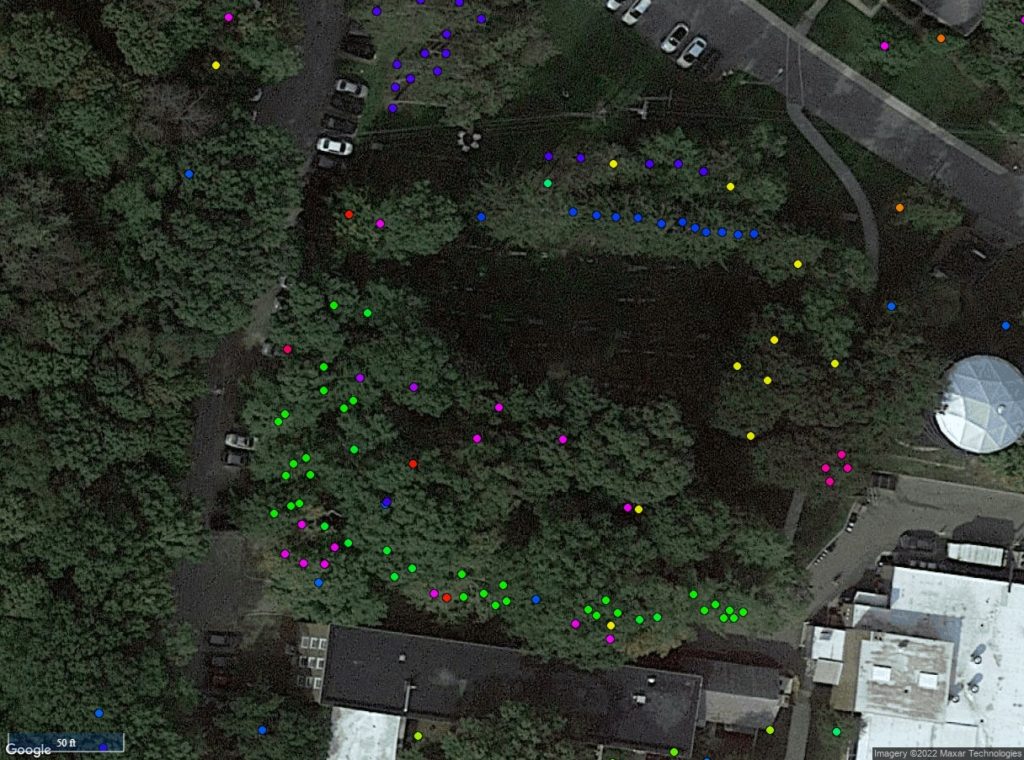 While most homeowners do not have nearly as many trees as a municipality or an HOA, the information generated by an inventory can be beneficial in the maintenance of any landscape.
Why are inventories important?
Inventories are important because of the information that they provide. Knowing what species of trees are present and their condition can help guide management decisions. An inventory greatly impacts these management plans because different species of trees have different needs. Pruning cycles, pest management, nutrient requirements, and more all vary from species to species.
Similarly, healthy trees require different attention than hazard trees or trees with active pest problems. A good management plan considers what needs to be done, importance or priority of each task, budget, and more.
How are inventories done?
When we do inventories, we use a Geographic Information System (GIS) based software suite designed specifically for trees. Using a tablet and a GPS beacon, each tree gets its geographic coordinates (latitude and longitude) recorded as a "pin" on a map. From there we can add all kinds of important data: species of tree, size, condition, and detailed notes on health, pests, diseases, etc.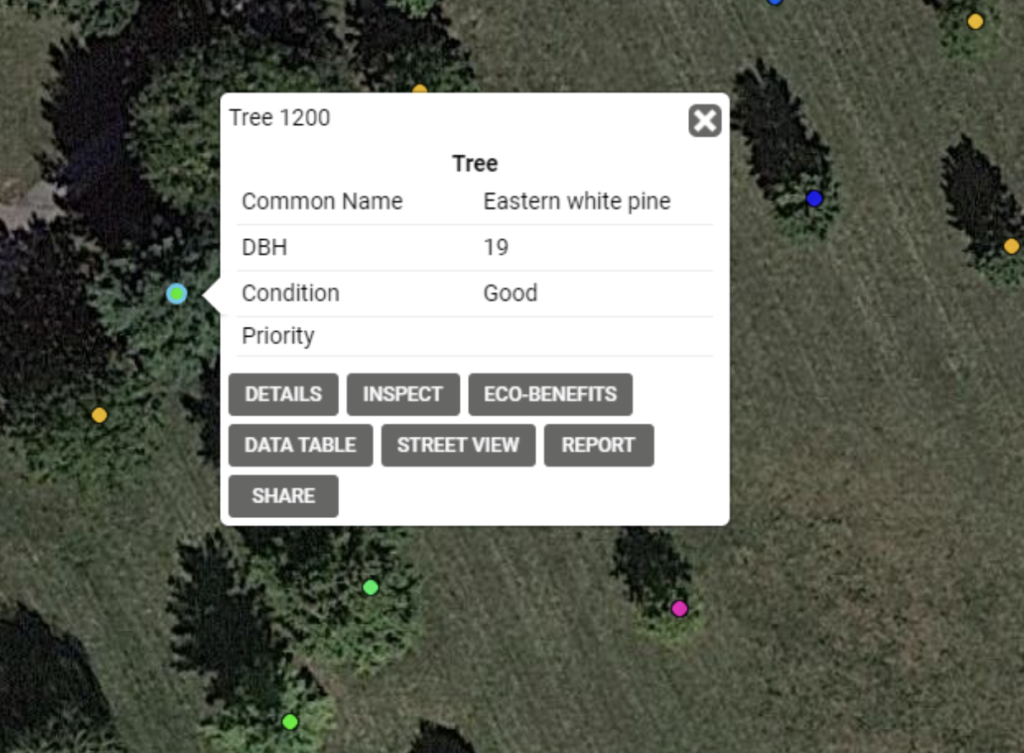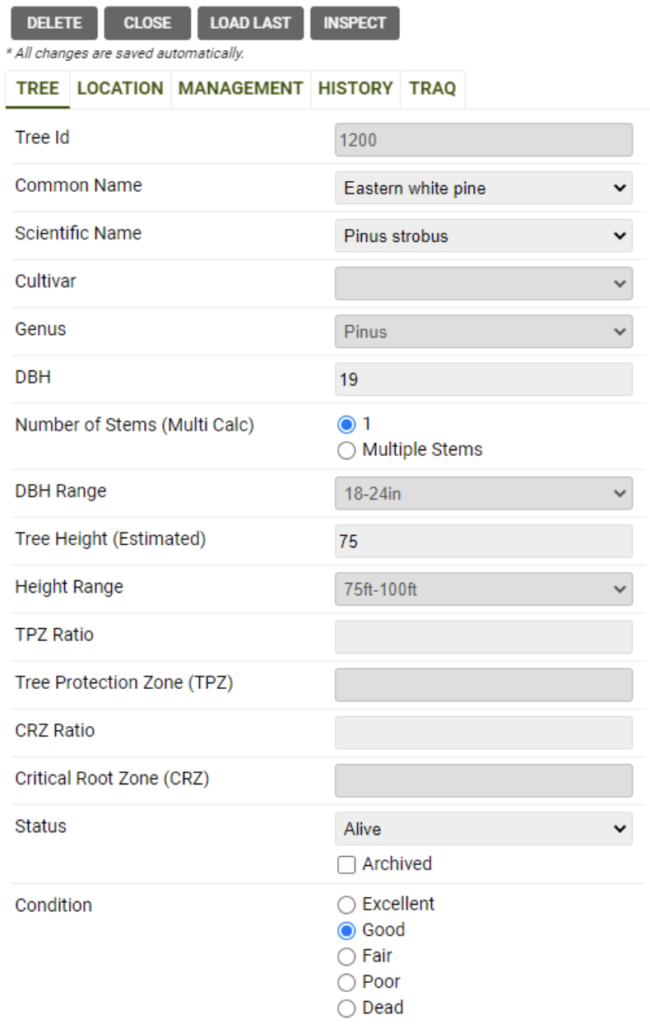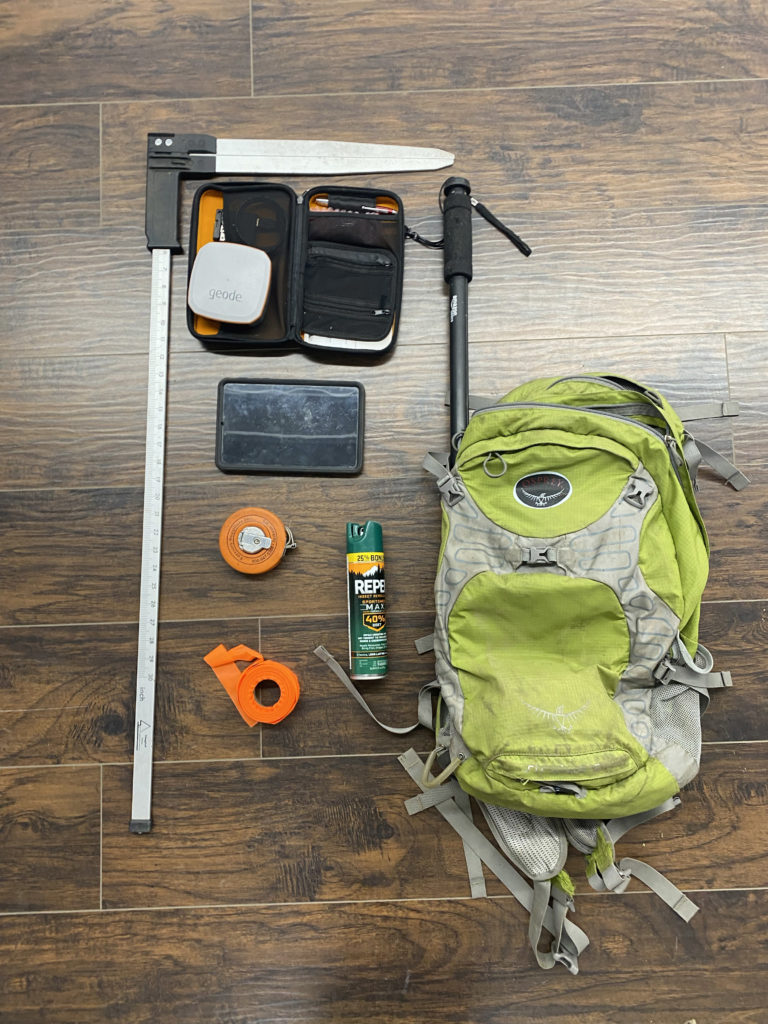 Completing an inventory can take anywhere from a couple hours to several weeks, depending on the size, scope, and difficulty. Small inventories may only take a couple hours. The largest inventory we have ever done covered roughly 75 acres of land and took nearly six weeks to complete!
There are lots of tools that allow us to analyze the data from an inventory and effectively use the information. The software suite allows us to organize and track each tree individually, across multiple inventories, so that data stays up to date. One of the most helpful pieces is that historical data sets are never erased.
If you are in need of an inventory or assistance with a management plan, we can help!